TRADE POLICIES OF SRI LANKA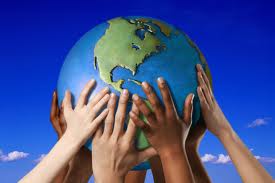 Sri Lanka introduced its trade liberalization policies in 1977, well ahead the rest of South Asian countries. Since then Sri Lanka implemented series of unilateral measures to simplify country's tariff structure to a large extent.
The foreign trade policy, which continues with the process of further liberalization of the country's current trade regime, aims at integrating Sri Lanka with the global economy.

The tariff policy of the government aims at providing a transparent and predictable frame work for all stake holders in the foreign trade sector.

Based on product categories, Sri Lanka maintains a four band tariff structure at present:
Basic Raw materials and Machinery 0%

Intermediate Products 15%

Finished Products 30%

Semi Processed goods 5%
Sri Lanka has granted preferential tariff benefits to a wide range of products imported under the following trade agreements/arrangements:
As a founding member of the GATT, Sri Lanka remains fully committed to the WTO by pursuing an outward-oriented multilateral trade system.
Notwithstanding the important domestic and external challenges, Sri Lanka continues to be a land of opportunity with great potential for trade and investment.
INVESTMENT POLICY OF SRI LANKA
There is no restriction on repatriation of profits/dividends of foreign companies. Remittance of management fees, royalties and licensing fees are also permitted for companies with majority foreign investment approved under Section 17 of the Board of Investment (BOI) Act. Sri Lanka's foreign investment regime has been significantly liberalized since 1977. 100% foreign ownership is permitted in most industrial and a number of service sector activities including banking, insurance, finance, construction, mass transportation, telecommunications and information technology, and petroleum distribution.
Stock market investments can be remitted without prior approval from the Central Bank. Investment returns can be remitted in any convertible currency at the market rate while foreign investors may invest in foreign-currency denominated bonds. National treatment is offered to all foreign investors. 
Sri Lanka has signed important investment protection agreements and double taxation agreements with France and several other countries.
Sri Lanka is a founder member of the Multilateral Investment Guarantee Agency (MIGA), which provides further safeguard against expropriation and non commercial risk.