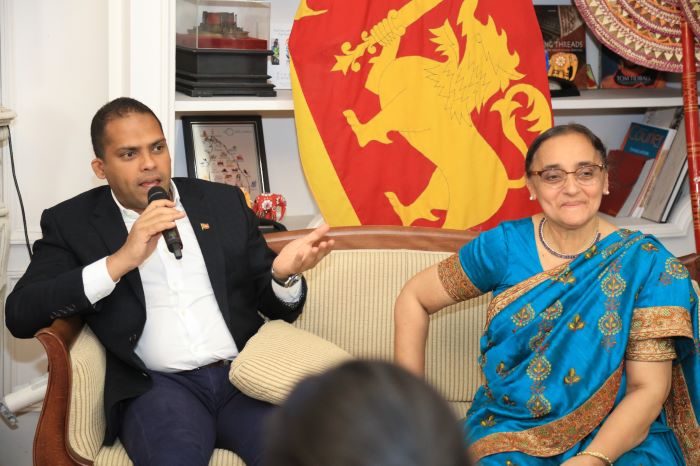 A meeting between the Travel Agents of France and Hon. Harin Fernando, Minister of
Tourism and Lands of Sri Lanka was organized by the Embassy of Sri Lanka in Paris at the
Embassy on 20 th June 2022 to promote Sri Lanka Tourism in France. This was organized in
collaboration with the Srilankan Airlines.
A digital screen was fixed at a venue arranged by the Embassy to relay materials for tourism
promotion of Sri Lanka. The event started with a beguiling video: "Sri Lanka at a Glance".
Welcoming the guests, Professor Kshanika Hirimburegama, the Ambassador of Sri Lanka to
the French Republic and the Permanent Delegate to the UNESCO expressed that tourist
arriving from France breathes life to the Sri Lanka tourism industry, strengthening bilateral
relations and people-to-people contact of two nations. She further added that Sri Lanka is a
nation of strong resilience and will overcome the current challenges; France's friendship and
solidarity towards the island nation was appreciated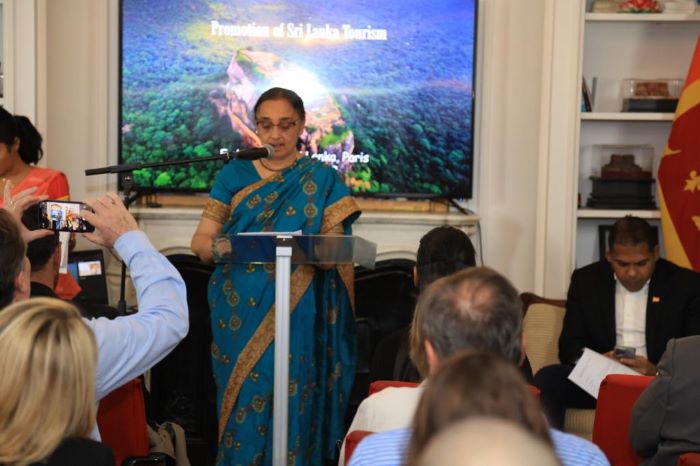 In his well-rounded presentation, Hon. Harin Fernando Tourism Minister introduced Sri
Lanka as a country of historical monuments, natural wonders, unique lifestyles with more
delicious typical cuisine and a safe destination. The Minister urged a cross section of leading
Travel Agents in France to encourage the friendly people of France to continue visiting Sri
Lanka, which is known worldwide as one of the most exotic tourists' destinations and
assured the visitors of the age-old traditional hospitality and warmth, despite the
unprecedented times of difficulty. He said that Sri Lanka is addressing all issues of concern
swiftly, including with the assistance of its friends in the international community, and asked
the visitors to have confidence in the people of Sri Lanka who would be pleased to see the
solidarity of the French people at this juncture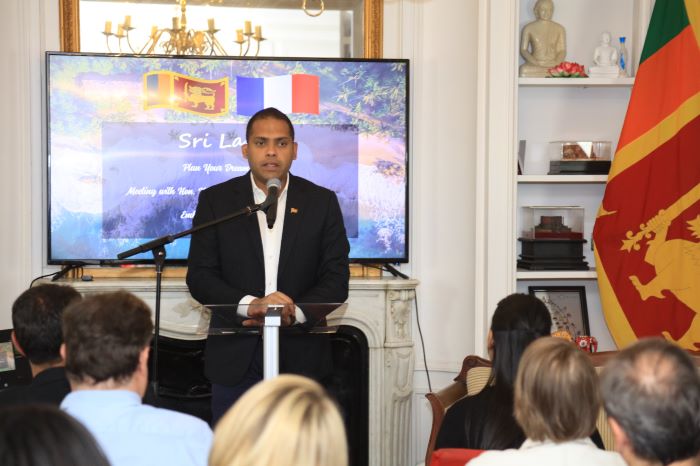 Mr. Philippe Boucolon, Aviation Manager, AVIAREPS (Sr Lankan Airlines) made a
presentation on " Travel with SriLankan Airlines" giving a wide knowledge covering a
complete array of aspects of SriLankan Airlines to the participants.
More than Fifty Travel agents who happened to be leading players in the tourism industry in
France took part in the event. The interactive session of the event created a platform for
France tour operators to sort out their issues, barriers and challenges directly.