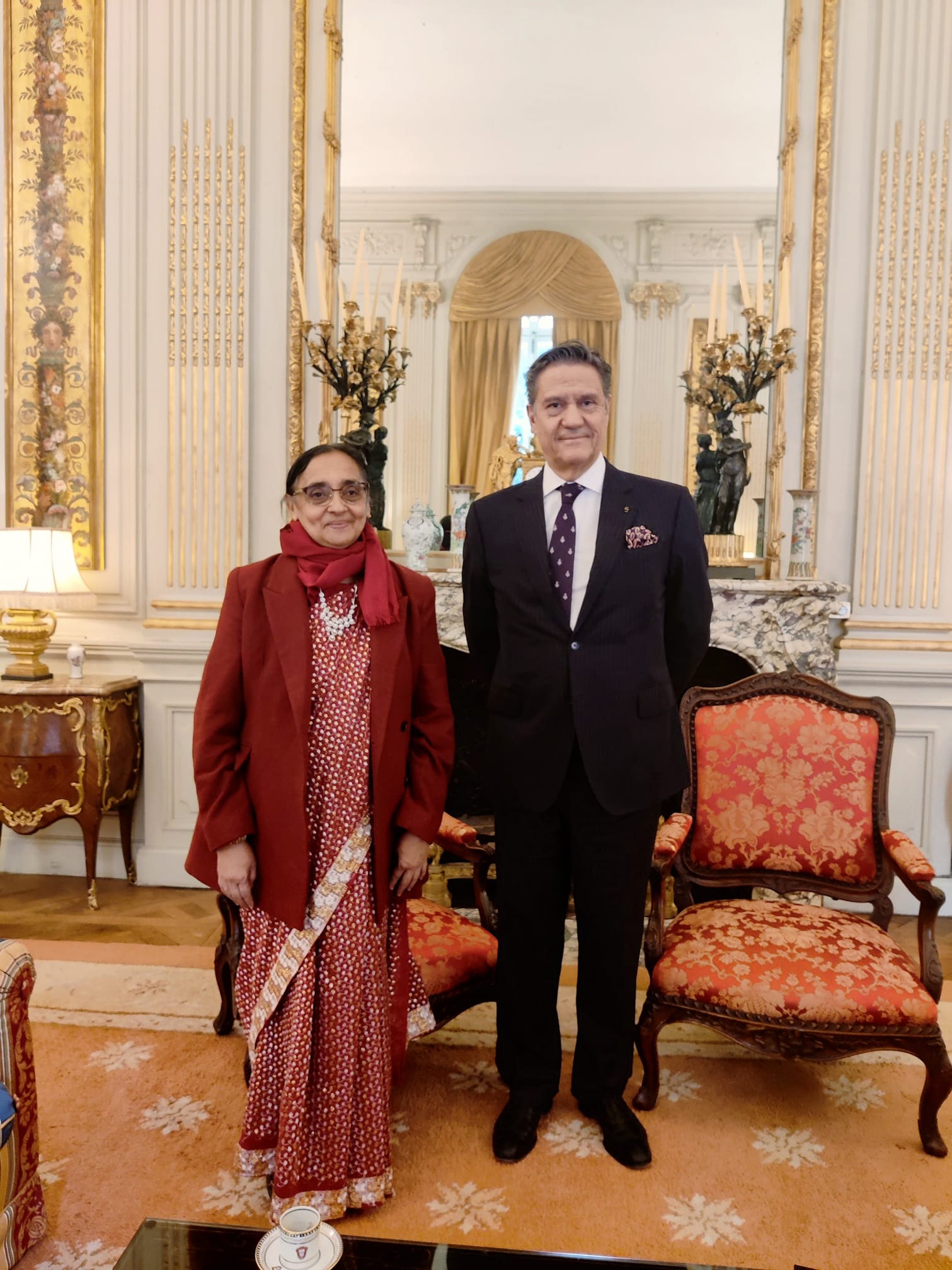 HE Prof Kshanika Hirimburegama, Ambassador of Sri Lanka to France concurrently accredited to Portugal met with HE Jorge Torres-Pereira Portuguese Ambassador to France on 02 March 2022.
The two Ambassador discussed bilateral and multilateral issues of importance to both nations such as, upcoming Parliamentary elections in Portugal, Presidential Elections in France, the effects of Covid pandemic for the past two years and the developing situation with in eastern europe.
The two Ambassadors concluded the meeting agreeing to work together with their respective capitals to strengthen bilateral cooperation between Sri Lanka and Portugal.